Launch of the Equality Law Service
Westjustice has formally launched our new Equality Law Service, which enables us to provide legal assistance to anyone who lives, works or studies in Melbourne's West and is experiencing discrimination or sexual harassment in the workplace. Our Equality and Employment Legal Program launched the service on Wednesday 29 March at the Sir Zelman Cowen Centre, with a keynote from Centre Executive Director Nyadol Nyuon OAM.
The Service is funded by the National Legal Assistance Partnership and will allow Westjustice to provide free and confidential legal advice to clients, and community legal education to communities on their workplace rights.
The Equality Law Service recognises the intersectional experiences of the community that we serve, many of whom experience multiple forms of discrimination and disadvantage. These are some of the stories of our clients, that we are now better able to assist with the Equality Law Service:
Olga* was one of the only women in her workplace. Throughout her period of employment, she was subject to unwelcome comments about her looks and unwelcome sexual advances from her male colleagues. When Olga finally complained to management, she was interrogated about her allegations, mocked based on her lack of fluency in English, and then provided with no further work.
Nyala* was employed as an administrative officer. She was sexually harassed by the owner of the business, which included conduct such as touching her arms and legs and telling her she could only keep her job if she slept with him. Nyala was also taunted and laughed at in relation to her accent and appearance (which she believed was directly linked to her African background).
Westjustice helped Olga and Nyala to complain to their employers and negotiate an outcome that addressed their needs.
Jennifer Jones, Legal Director of the Employment and Equality Law Program at WEstjustice said: "While sexual harassment has been in the news regularly since the Me Too movement, our clients' experiences are often invisible: they are engaged in insecure work, are unaware of their rights, experience multiple forms of discrimination, and as a result are afraid to complain. This service will empower these individuals who may not otherwise be able to advocate for their legal rights."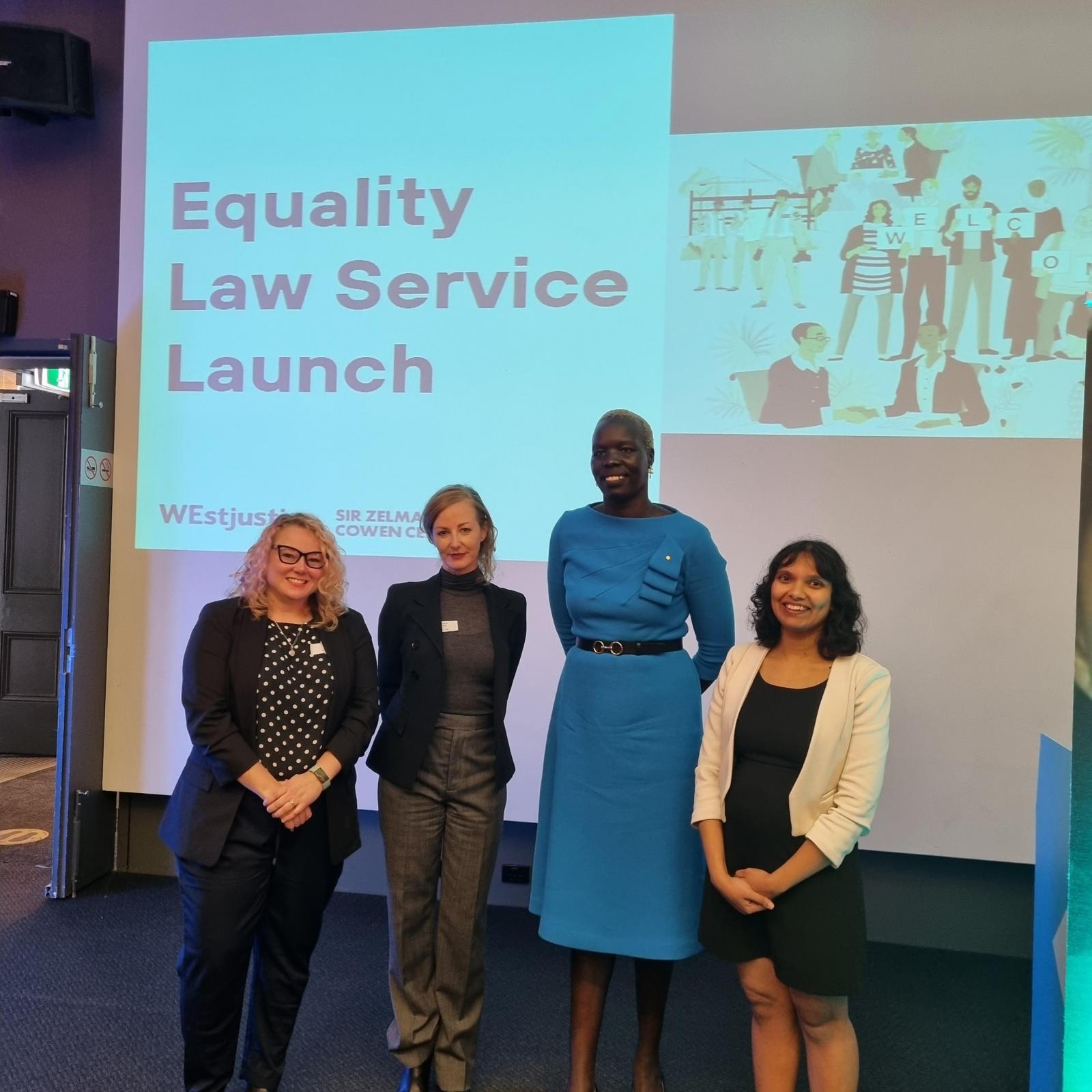 WE

are located
Footscray

Werribee

Sunshine
Footscray
Workspace365, Level 2, 90 Maribyrnong St, Footscray VIC 3011 (temporary relocation)
Tel: + 61 3 9749 7720
Mail: PO Box 2199, Werribee VIC 3030
Email: admin@westjustice.org.au
Office hours:
Monday to Friday, 9.00am-1.00pm and 2:00pm-5:00pm
Advice by appointment only. Please call to book
Werribee
Level 1 / 8 Watton Street, Werribee VIC 3030
Tel: + 61 3 9749 7720
Mail: PO Box 2199, Werribee VIC 3030
Email: admin@westjustice.org.au
Office hours:
Monday to Friday, 9.00am-1.00pm and 2:00pm-5:00pm
Advice by appointment only. Please call to book
Sunshine
Visy Cares Hub, 80B Harvester Road, Sunshine VIC 3020
Tel: + 61 3 9749 7720
Mail: PO Box 627, Sunshine VIC 3020
Email: admin@westjustice.org.au
Office hours:
Monday to Friday 9.00am-1.00pm and 2.00pm-5:00pm
Advice by appointment only. Please call to book