Systemic Impact Report January to June 2022
For the first time, Westjustice has decided to publish our 6-monthly reports on our work against our Systemic Impact Areas. We have had an incredibly successful first half of the year with some huge policy and advocacy wins, success in the Victorian state budget, and an increased media presence to become an increasingly trusted voice on issues impacting our communities. This has led to some great outcomes for our clients and communities, made all the more impressive as our staff continue to navigate the uncertainties and stress of the third year of the pandemic. We have advocated for good outcomes that address not only the symptoms, but the causes of the causes of disadvantage. The report outlines the whole-of-organisation highlights for the year, followed by our systemic impact work for Q1 and Q2 by impact area.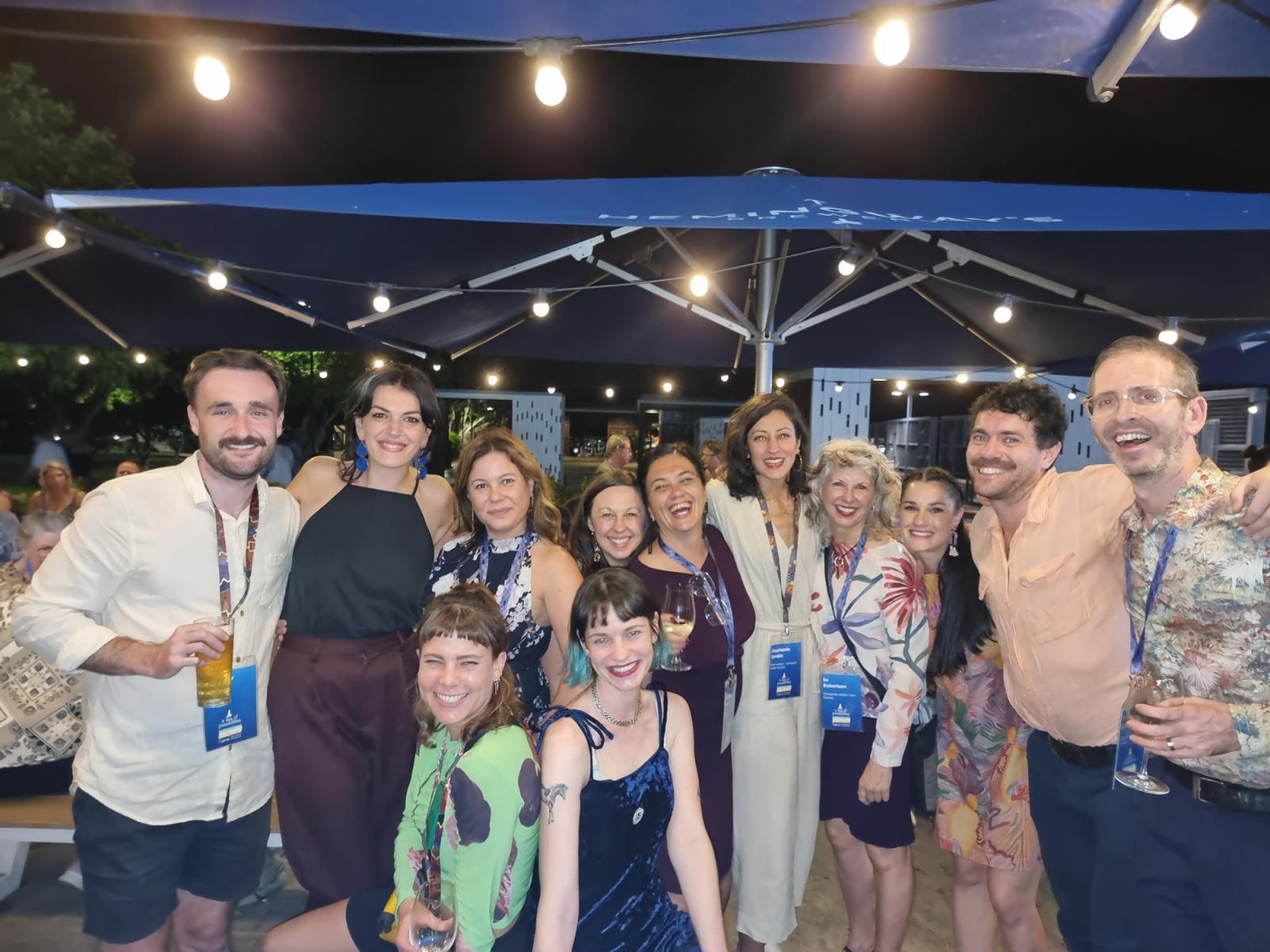 Westjustice and Mortgage Stress Victoria staff at a Financial Counselling Conference.
WE

are located
Footscray

Werribee

Sunshine
Footscray
Workspace365, Level 2, 90 Maribyrnong St, Footscray VIC 3011 (temporary relocation)
Tel: + 61 3 9749 7720
Fax: + 61 3 9749 8276
Email: admin@westjustice.org.au
Office hours:
Monday to Friday, 9.00am-1.00pm and 2:00pm-5:00pm. (Office currently closed to public due to COVID-19 situation - by appointment only)
To get legal help (appointment booking needed) please use our Online Enquiry Bot by clicking HERE or call us.
Werribee
Level 1 / 8 Watton Street, Werribee VIC 3030 | Mail: PO Box 2199, Werribee VIC 3030
Tel: + 61 3 9749 7720
Fax: + 61 3 9749 8276
Email: admin@westjustice.org.au
Office hours:
Monday to Friday, 9.00am-1.00pm and 2:00pm-5:00pm. (Office currently closed to public due to COVID-19 situation - by appointment only)
To get legal help (appointment booking needed) please use our Online Enquiry Bot by clicking HERE or call us
Sunshine
Visy Cares Hub, 80B Harvester Road, Sunshine VIC 3020 | Mail: PO Box 627, Sunshine VIC 3020
Tel: + 61 3 9749 7720
Fax: + 61 3 9749 8276
Email: admin@westjustice.org.au
Office hours:
Monday, Wednesday & Friday, 9.00am-1.00pm and 2.00pm-5:00pm. (Office currently closed to public due to COVID-19 situation - by appointment only)
To get legal help (appointment booking needed) please use our Online Enquiry Bot by clicking HERE or call us